Master Classes
We are excited to offer three customized skills-based Master Classes on Tuesday, August 13. These classes have been carefully designed by top-trainers in the areas of communications, fundraising, and storytelling. Conference attendees interested in these classes will commit to two-90 minute sessions (as described below). Space for Master Classes will be limited to the first 40 registrants in each workshop. All registered JPRO19 participants will be invited to sign up for Master Classes beginning the first week of June.
Click on each Master Class to see its description.
1) Keeping Your Cool When Things Get Hot: Communicating with Confidence Under Pressure
Trainer: Debra Howard, Debra Howard Consulting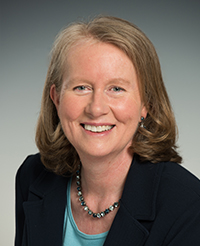 Appropriate for: All Levels

Most of us are good communicators when we're talking with people we trust about topics that are straightforward. But when we need to talk with someone about something complex, frustrating, or disappointing, many of us don't feel confident about having a difficult conversation without creating resentment, conflict, hurt feelings, or some other negative outcome.
Join executive coach Debra Howard in a two-part communication intensive to improve your mastery and confidence with the challenging conversations that are keeping you awake at night. You'll be introduced to her Mutual Influencing communication model, discover what your default communication preferences are, participate in discussions with your colleagues about best practices, and practice what you're learning in lively, small-group exercises.
The first 90-minute session is, "Advanced Advocacy Skills: Getting Your Point Across with Clarity and Compassion."
The second 90-minute session is, "Advanced Inquiry Skills: Reducing Defensiveness and Increasing Receptivity."
There will be a short break in between the two sessions. Participants will receive pre- reading and a session workbook.
2) Storytelling Like Pixar: A Non-profit Guide to More Effective Storytelling
Trainer: Ariana Tosatto
Appropriate for: Professionals who do any type of fundraising work or those in leadership roles who manage others.

Storytelling is often seen as the most effective means of transmitting information. Rather than just sharing data or facts, it allows us to engage the hearts and minds of our audiences, leading to deeper more effective communication. In this workshop, you will learn a storytelling rubric backed by extensive research and recognizable in the most successful stories of our time. Participants will walk away with a tried and true framework to put stories to use in a variety of ways be it for on-boarding, a presentation, fundraising solicitation or even team building.
Additionally, participants will learn:
the three types of stories everyone should have in their toolbox
how to craft stories in a way that engages the audience
how to collect stories
This workshop will be divided into two 90 minute segments. Segment one will focus on teaching the storytelling methodology and refining our understanding of how to put the model to work. Segment two will focus on experiential learning in which participants will craft one of the three types of non-profit stories.
3) Breakthrough Fundraising: Unleash Your Organization's Potential
Trainer: Andrea B. Wasserman
Appropriate for: Professionals who are charged with fundraising responsibilities and are in a position to help shape institution strategic direction and strengthen its culture of philanthropy.

As the world of philanthropy is shaped in coming years by the greatest intergeneration wealth transfer in history, with tens of trillions of dollars passed down in the next half-century, the field of Jewish philanthropy, fundraising, and alternative resource development is replete with possibilities. Indeed, it is an opportune time to implement tested, as well as innovative, strategies to optimize financial resource generation in order to propel the 21st century Jewish communal enterprise.
And yet, many professionals that are charged with fundraising responsibilities encounter significant challenges in their efforts to achieve excellence. Why is this so, and what can you do to change these circumstances in your organization? Join Andrea B. Wasserman, inspiring organizational development strategist with both a penchant and signature approach for building greater proficiency and achievement in growth-oriented and sustainable fundraising to ensure greater 21st century Jewish communal vitality and vibrancy. Master class participants will receive Andrea's "soon-to-be-unveiled" campaign planning and resource book (a unique tool that has been designed specifically for Andrea's clients). Along with this resource, students will immerse themselves in an engaging learning laboratory whereby the organizations to which they are connected will be examined and strengthened through application of the areas listed below:
Learn the essential pillars of a comprehensive development program and complementary campaign plan so you may implement a more robust fundraising practice.
Craft an even more compelling case for giving and have the opportunity to practice effective storytelling that will yield greater philanthropic investment.
Infuse your major donor prospect pipeline strategies with new vim and vigor by focusing both on middle tier upgrade strategies, and best places and methodologies to source for new major donors and prospects.
Optimize the potential of your major donor relationship development and stewardship program through an integrated and collaborative approach that draws upon the power of your organization mission and impact.
People who sign up for this workshop will be asked to prepare by generating several key reports with donor data to be used as part of the learning laboratory; doing about 1 hour of reading, and filling out a questionnaire for the instructor.