scholars-in-residence
JPRO19 is pleased to welcome four Scholars-in-Residence who will enrich the conference and bring varied perspectives on Jewish thought and contemporary issues from across movements, geography, and areas of expertise. JPRO19 participants will be able to learn from the scholars in their sessions and meet for one-to-one conversations. All four scholars will participate in the conference, so you might find yourself learning together during a workshop as well! These leaders will add to the conference experience and connect JPRO's work more deeply to Jewish values. Learn more about the Scholars-in-Residence and their work below.
Rabba Yaffa Epstein serves as the Director of the Wexner Heritage Program. She formerly served as the Director of Education in North America for the Pardes Institute of Jewish Studies. She received Rabbinic Ordination from Yeshivat Maharat and holds a Law Degree from Bar-Ilan University. Yaffa has been a teacher of Talmud, Jewish law, and Liturgy at Pardes for over a decade, and has served as the Director of the Beit Midrash at the Dorot Fellowship in Israel. She has lectured at Limmud Events around the globe, has written curriculum for the Global Day of Jewish Learning, and has created innovative educational programming for Hillel.
Dr. Elana Stein Hain is Scholar in Residence and Director of Faculty at the Shalom Hartman Institute of North America, where she serves as lead faculty and oversees the content of lay and professional leadership programs. Elana also leads the Created Equal research team.
A widely well-regarded teacher and scholar, Elana earned her doctorate in Religion from Columbia University with a dissertation on the topic of legal loopholes in rabbinic law. She is an alumna of the Yeshiva University Graduate Program in Advanced Talmudic Studies (GPATS) and the Consortium in Jewish Studies and Legal Theory Graduate Fellowship. Elana also served for eight years as a clergy member on the Upper West Side of Manhattan, at both Lincoln Square Synagogue and the Jewish Center, and taught at the Wagner School at NYU.
Elana lives on the Upper West Side of Manhattan with her family.
Asher Lopatin is the rabbi of the Modern Orthodox Kehillat Etz Chayim of Detroit and the President and Director of the Detroit Center for Civil Discourse. He was the rabbi for 18 years of Anshe Sholom Congregation of Chicago, where he and his wife helped build a mikvah (ritual bath), an eruv, a day school (CJDS) and a thriving, multi-generational city community. Rabbi Lopatin was also President of the Modern Orthodox YCT Rabbinical School in New York, and has served on the boards of the Orthodox rabbinic groups, Rabbinical Council of America, International Rabbinic Fellowship and Torat Chayim. He is a Rhodes Scholar, a Truman Scholar and holds an M.Phil from Oxford in Medieval Arabic thought. Asher and Rachel have four children who are all invested in the synagogue, Detroit community and civil discourse.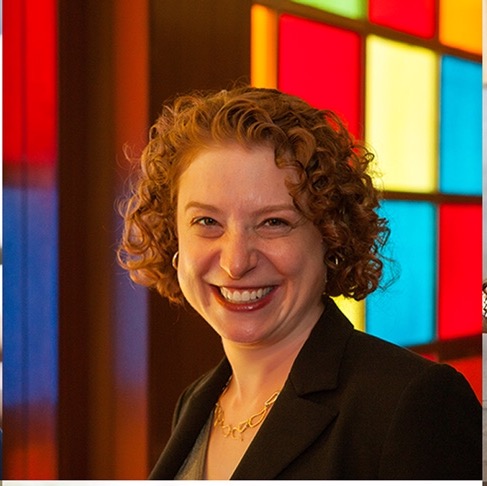 Rabbi Ariana Silverman is the rabbi of the Isaac Agree Downtown Synagogue, the last freestanding synagogue in the city of Detroit. She graduated from Harvard University and was ordained by Hebrew Union College-Jewish Institute of Religion. She is also an alumna of the Wexner Graduate Fellowship Program and CLAL's Rabbis Without Borders Student Fellowship. She has published on topics including food justice, Jewish parenting, theology, and mental health. A native of Chicago, she has lived in 12 cities, but her home in Detroit is where she has lived the longest. She, her spouse, and two young children enjoy camping, exploring Detroit, and eating ice cream on Shabbat with friends and family.